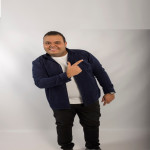 Roshdy Sayed
presenter of the show
Graduated from faculty of computer science Wales University. Date of birth: 14th January. Zodic: Capricorn Worked as an actor and voice over in media Production Company. My favorite song: ya bta3 al na3na3 ( moustafa haggag) If I am not an announcer I would like to be an actor or violin player. Believe in: don't talk if you don't know but if you talked say what you know..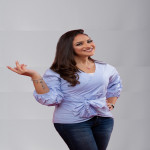 Alaa Gawish
presenter of the show
graduted of Mass Com Faculty – Cairo University – Radio & TV section A senior Tv Reporter for 9 years in several TV Channels Date of birth : 29th January Zodiac: Aquarius My favorite song: Ya wad ya te2el and 3 da2at If i werent an anchor, i would like to be a ballerina or a musician Love to spend my free time playing sports , Latin dancing , and travelling 95 Fm brought out my real personality and I consider it my second home The strangest thing I would like to do : Be an acrobat or an entertainer in the circus Believe in : In order to succeed , we must first believe that we can.